Thursday, June 4, 2015 is shaping up to be the greatest day in the history of days. Not only is it the last day of school–by the way, the last day of school never gets old–it's the first day of the NBA Finals and hopefully the end to the curse that's prevented Cleveland's professional sports teams from winning a title for over 50 years.
Wait, you're writing a blog post at an education site about the NBA Finals?
Yes, yes I am.
We'll legitimize my ramblings with some Common Core objectives.
The introduction should identify the event with a brief summary of what's about to take place.
The writer can compare and analyze using the block method or the point-by-point method.
The conclusion should contain the prediction.
The conclusion should contain a call to action if you live in Las Vegas (which I do).
If you prefer the college game, check out my March Madness lesson plan.
How about a Rubric?
Here's my 2015 NBA Finals Preview.
The NBA Finals tips off on June 4, 2015 in Oakland, California where the regular season juggernaut Golden State Warriors will face the Cleveland Cavaliers. The Warriors have been installed as a 2-1 favorite.
The MVPs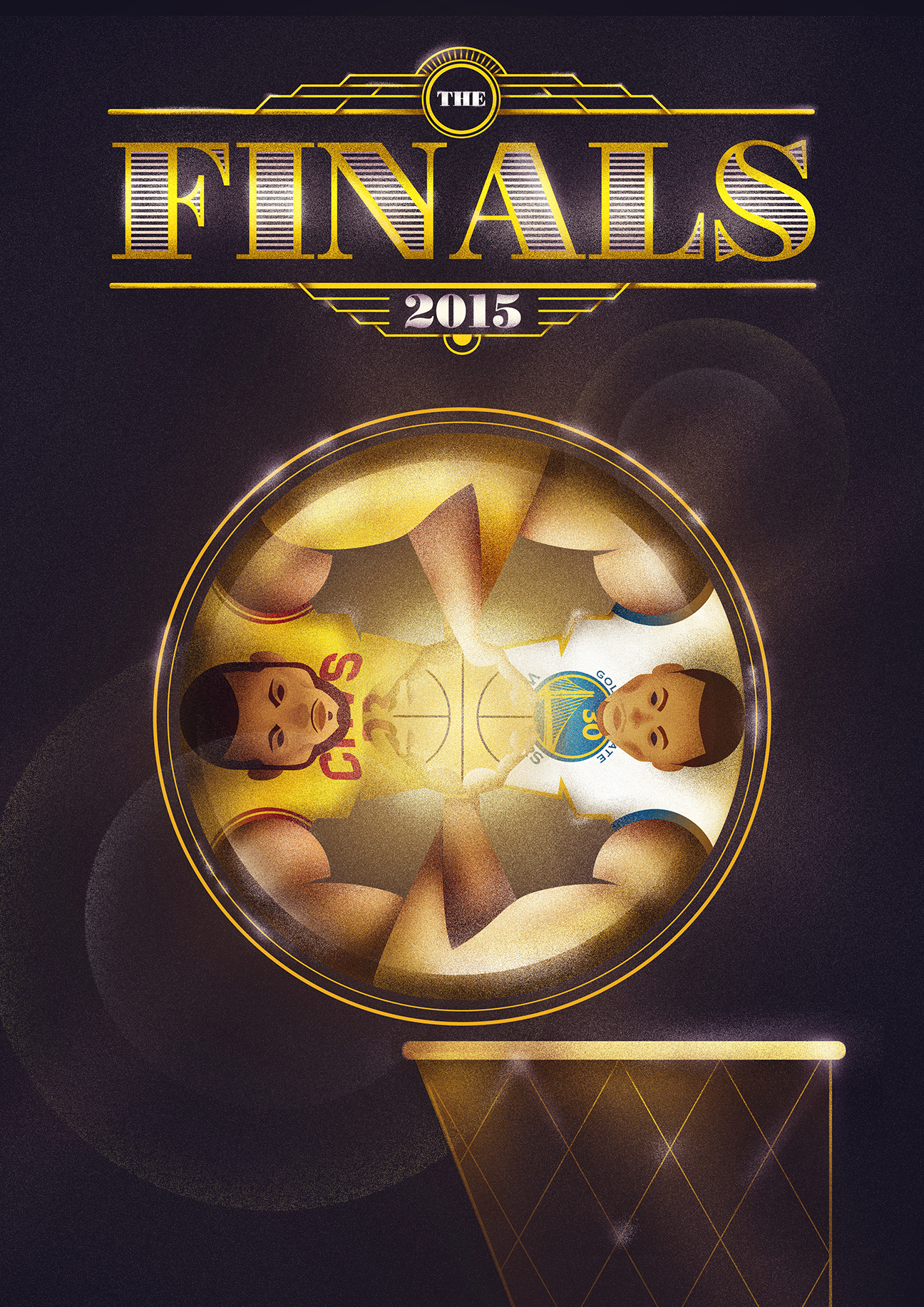 The two biggest names, and the starting point for any NBA Finals conversation begins with Cleveland's 4-time MVP Lebron James and 2015 MVP, Golden State's Steph Curry. Despite Curry's garnering the 2015 award (and deservedly so), no rational fan of basketball would conclude that anyone but James is the best player alive. He also happens to be playing at a high level, having carried his team to the finals despite key injuries to Kevin Love and Kyrie Irving. Despite being their respective team's best players, they will not be matched up.
These players will be.
Steph Curry vs, Kyrie Irving
These are two of the most unguardable players in the league, when healthy. If Irving were 100% ready, this match up would still favor Curry by the slightest of margins. Irving, however, is not 100% healthy. A hobbled Irving will make defending Curry an even more difficult task for the Cavaliers. Don't be surprised to see a lot of Iman Shumpert on him. Irving's status becomes even more important on the other end. His offensive explosivity and his uncanny ability to finish at the hoop will make Curry work on the defensive end. If he's unable to go, Curry can take it easy on defense, making him even more of an offensive threat.
Advantage: Warriors
Klay Thompson vs J.R. Smith
This match up features two of the top shooting guards in the NBA. No shooter has a higher ceiling than J.R. Smith, just ask the Atlanta Hawks, but few players make their head coaches scratch their head in utter dismay like J.R. Smith, just ask the New York Knicks. What's been surprisingly consistent about J.R. this post season is his ability to rebound and defend, something he was not a big fan of at his previous NBA stops. Although J.R. could single-handedly win a game for the Cavs, he's just as capable of losing one.
Advantage: Warriors
Tristan Thompson vs. Draymond Green
Watching these two battle for 48 minutes over a 2-week stretch will be a treat. Thompson's stepped up his game in the post season, something the Cavs needed after the Kevin Love injury. Green's stepped up his game all season. Both these players give their teams exactly what they need: Thompson provides extra possessions with his offensive rebounding ability and has become adept at guarding multiple positions. Green's been Mr. Everything for the Warriors.
Advantage: Even
Timofey Mozgov vs. Andrew Bogut
Bogut's probably the better player, but he's due for an injury, right? Is it bad to root for guys to get injured? It is, huh. Then although I really hope it doesn't happen, Bogut's going down with an injury in the 2nd quarter of Game 2.
Advantage: Cleveland
Lebron James vs. Harrison Barnes
I'm getting tired of writing and chances are you stopped reading long ago. If you need to tell me that Lebron James is better than Harrison Barnes, you're probably illiterate anyway.
Advantage: Cleveland.
X-Factor
The Cavaliers have Lebron James.
Throw in the complete lack of Finals experience for the Warriors, a team that relies on rhythm and jump-shooting, and you have the potential for an epic Warriors collapse.
Advantage: Cleveland
The Prediction
I firmly believe the city of Cleveland is cursed. I have lived through The Drive, The Fumble, The Shot, Game 7 of the 1997 World Series, and numerous other gut-punch Cleveland losses.
I also believe curses can be broken, but they can only be broken when things look impossible (see 2004 Boston Red Sox). A statistical analysis of the NBA Finals indicates the Warriors should be heavy favorites.
But Lebron James plays for Cleveland.
He's a curse breaker.
Series Prediction: Cleveland in 5
Share This: